One of the most complicated characters in the series, but she's so simple on the outside.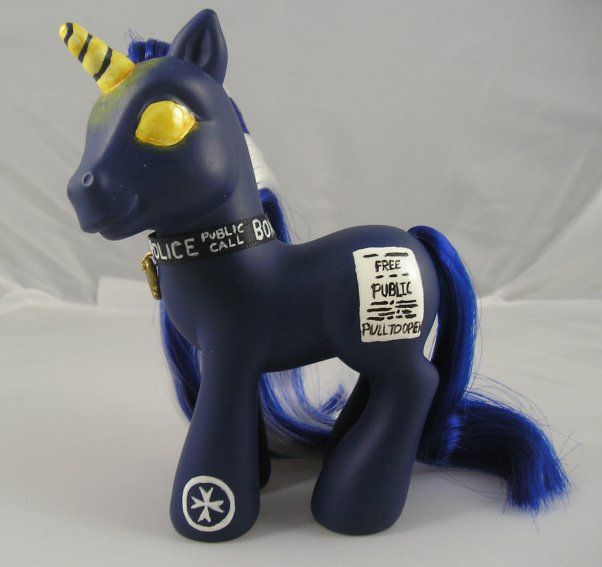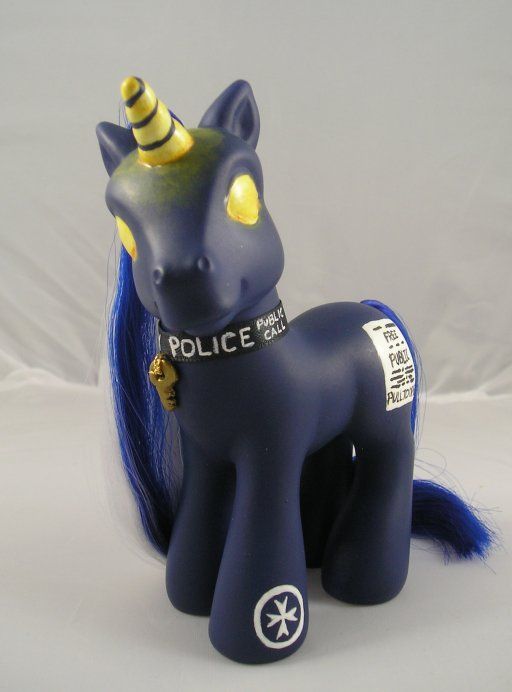 Hand-lettered ribbon choker, sculpted key, and a painted light effect pooling around her horn.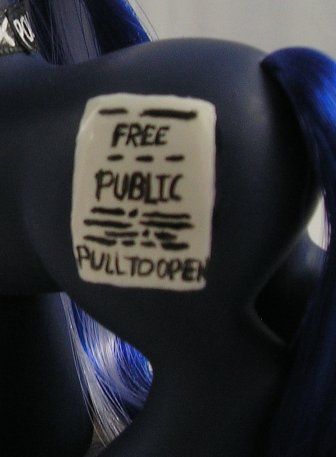 All of the little bars on her sign correspond with the size and placement of the words that were too small to write out.




Her hair is Dollyhair's Virgin Snow and After Midnight, striped to look like the double windows on each of the TARDIS' faces.

I have some in-progress shots of her that I want to share, but I'll save those for my next WIP post and let this one stand off and show off on its own.